First-class partners for top innovations
Each idea is individual. Young ideas demand creativity and inventiveness. Mature ideas need the spirit of founders and the matching organizational framework.
That's why each idea needs individual support at the right time with the right topics and tools.
Our network for the competences that your ideas need
We enjoy working together with these experts depending on our client's needs: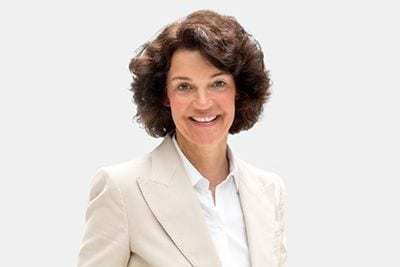 I believe that entrepreneurial action of individuals is the key to success in business. This needs a set of values combining trust, self responsibility, absence of fear, appreciation, and openness. Only then the energy of inspiring collaboration unfolds. On then it's possible to win the best talents.
Strictly hierarchical models that follow yearly plans in a structured way are working modes of the past in a VUCA world.
Positive Transformation is a framework that bases on the insights of Positive Psychology, the principles of self-organizing systems, and human-centered design. With this framework organizations can master the transformation to a positive organizational culture quickly and in an optimistic way.
This supports organizations in developing a purposeful and performant organizational culture in which perople can unfold their potential completely.
Dr. Torsten Wingenter holds a Ph.D. in business & sociology. His passion is digital education around innovation and transformation. He is also a faculty member of futur/io – the European Institute for Exponential Technologies and Desirable Futures.
As an examiner and lecturer for digital transformation, innovation & marketing, he is active in further education of universities in Switzerland and Germany. He co-founded the "Initiative Digitalisierung Mittelstand" which is a network of independent digital experts supporting SMEs. Besides developing so-called Corporate Moonshot Programs with futur/io, he works on his own innovation ideas, mainly in the aviation industry, and in the fields of vision computing and artificial intelligence. Before becoming a full-time entrepreneur, Torsten built up Social Media from scratch for Lufthansa, founded the FlyingLab – where he made digital transformation experienceable in 33.000 feet – and was heading the digital strategy of Austrian, Lufthansa and Swiss as Senior Director Digital Innovations. He gives regularly keynotes about the future, also at international events and conferences.
Get to know the whole team
We love trying out new things and implementing ideas in real life. That's why we're extremely happy to support you and your team to find and realize new ideas.

Conversations still offer the best way for exchange, despite all digital media. Of course we can talk and find out together what we can do for you.

You want to chat with us? There's a chat icon on the bottom right corner of this page. If one of our customer support experts is online, you will get an answer to your questions immediately – otherwise via email as quickly as possible.
Not seeing the chat icon? Then you have selected data privacy settings that do not allow us to offer you a chat. Please send us an email instead. Thank you!